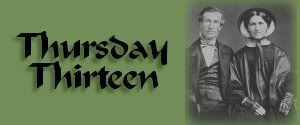 13 stops on a train of thought about really good (mostly British quite by accident) movies & actors in Susan's head
1. It all started the other night when I rented
Mrs. Palfrey at the Claremont
with Joan Plowright. Beyond being delightful and surprising and rich and sooooo entrancing (i.e. you should see it!), and beyond Ms. Plowright herself, who is fantastic (I admit I sometimes find a couple of her more common facial expressions distracting, which I in turn admit is extremely picky and dorky - roughly akin to complaining about how fatty someone's
paté de foie gras
is or something), this movie has a handful of tremendous Brit actors you will recognize if you spend even 1/4 as much time as I renting BBC and Masterpiece Theater fare, like the late Robert Lang and --brace yourself-- Anna Massey, whom I adore. One person I didn't adore and is the main reason I kept putting off renting this movie is Rupert Friend. I just hadn't seen anything to make me think there was much redeeming in his acting until this but take it from me he is great in this and I am quite eager to see what is to come in his career. I'm sure we will all enjoy whatever it is. Anyway, huge digressions notwithstanding, Mrs. Palfrey's favorite movie happens to be...
2.
Brief Encounter
which you all know is one of my very favorites, too. I can't describe this movie. I was absolutely blown away by how engaging and real and beautiful and poignant it is. I own it now and I have to say that it never grows old, and this from someone who can be a little picky about old movies. I have a little piece of my brain that I fondly refer to as Mr. Jaded, who spoils a good deal of old movies for me and keeps me from losing myself in them as much as I'd like. I tend to get distracted by some of the corny-er elements, for lack of a better way to explain it. (It's not exactly that, but kinda.) Anyway
Brief Encounter
passed even Mr. J's picky parameters. Mmmm, mmmm good. Something you may not know is that it is supposedly Colin Firth's favorite romantic movie (reading that somewhere online one day is what made me check it out in fact). You know, Colin Firth, sure, of
Pride & Prejudice
fame but who is in many other tremendous movies of course, like...
3.
Fever Pitch
, the original that is, not the Jimmy Fallon remake. Mind you, you need to be a pretty big Brit movie fan to like the original more than passingly, but I liked it a lot, and not just 'cause you get to watch that sexy Colin Firth walk for 2 hours!... Did I tell you he has really fun longish curly hair in it, too? of course the character smokes, too, but the hair and the walk compensated for that in my mind... Anyway if none of that does it for you, how about so so so tremendous Mark Strong? Another fave of mine, you'll probably recognize him from either the first season of
The Jury
(Brit court drama - fantastic!) or from...
4.
Emma
, the BBC/Kate Beckinsale version, that is, which I think is one whole step better than the Gwyneth Paltrow one (altho that one is terrific, don't get me wrong). I have fantasies, in fact, where I do bad stuff on purpose just so Mark Strong can scold me à la the Box Hill picnic snafu: "It was badly done, Susan! Badly done indeed!" ... Sigh... Back to Kate, who is so fun and cute I would hate her if she weren't British (tee hee), and whom you should waste no time in watching in
Cold Comfort Farm
(but read the book first - fun!), I must admit I like the
Underworld
movies to a slightly freakish degree tho I can't say why. More typical of me, some might say, is how much I love another Kate Beckinsale-featuring movie...
5.
Much Ado About Nothing
, of course. If I start lauding this I'll probably short out my computer with the drool. Suffice to say that it is fantastic and that's not just because of my penchant for Kenneth Branagh's Shakespeare adaptations. Most of them are quite good, and earn him forgiveness for the ones which aren't. One of, if not The, best of course is...
6.
Hamlet
, which you knew was coming probably, depending on how well you know me. I admit I own 9 different film/ed versions of this play, but that don't mean I'm biased!! tee hee. Anyway the Branagh one is sublime, in my opinion. It's pretty easy to ignore the Jack Lemmon & Gérard Depardieu contributions when you think of all the other incredible people and their work therein. (I'm sorry - they were/are both hugely great actors --tho in GD's case you have to catch him on a particularly good day - he made better choices earlier on I think-- but you must admit neither of them exactly had His Moment in this film.) Everyone else (you got it: I'm the one person who really really liked the Billy Crystal element!) was exceptional, even those whom we see but briefly and yet make themselves completely indispensable like, say, Rufus Sewell, who is in one of my slight guilty pleasure movies...
7.
A Knight's Tale
. Those who like good writing especially will enjoy it; it's in the same group in my head as stuff from Joss Whedon or Aaron Sorkin since the text is pretty important but it also makes me think of Amy Heckerling a little. If none of that means anything to you but you just like All Things Medieval like I do, you'll still like this even if you're a purist. It is a very cleverly written mix of period and contemporary pop culture, which you would think would result in something atrocious but it is so so fun. Nothing super edifying at all I admit, but intelligent and delightful entertainment. Of course there are some really cool people in it, too, like Heath Ledger, Laura Fraser, Alan Tudyk, OH! and I can't believe I almost forgot yummy & oh so talented Mr. James Purefoy!, and Paul Bettany, of course, in case you missed him in another really good medieval-toned offering...
8.
The Reckoning
. I can't say enough about this movie. It's a little contrived and pretty dark but very cool for any medieval historical fiction buff or of any fans of Willem Dafoe, the wondrous Gina McKee, the aforementioned Mr. Bettany, or Matthew Macfadyen who you'll see in a smallish but weighty early role here. The only drawback for me was Vincent Cassel, but that's just me. For some reason I seem to be the only person in the world who thinks that he always does the same thing, but that's neither here nor there. Back to Matthew Macfadyen, of course he was in the most recent
P&P
(with Rupert Friend for that matter) but since I could spend a whole TT on Jane Austen adaptations I'll leave that aside for the mo and instead sing the praises of...
9.
Spooks
, or
MI-5
, as it's known here in the U.S. Matthew is only in it the first two seasons but he is tremendous of course and in general I really love this show - Season 4 is next on my Netflix queue so I can continue my video drooling over Rupert Penry-Jones, who stepped into the King Spook shoes after the departure of Matthew's character. Beyond Matthew, in the first 3 seasons you get to see Keeley Hawes (who, incidentally, is married to Matthew in real life). It's a treat to see her wear modern clothing (probably for her too?) and even putting aside the period-piece issue this is completely different than most of the KH fare I've been able to get my hands on. Still there's nothing like Keeley in a good corset show wrapping her tongue around some fun 17
th
or 18
th
century... verbage (where did you
think
I was going with that you potty-head?!) She's best, I think, in
Tipping the Velvet
(really good adaptation of the Sarah Waters book) or ESPECIALLY in...
10.
Wives and Daughters
. I'm only reading the original now so I will have to tell you how I like the miniseries again after I finish. Gaskell was never able to finish this so the last part of the miniseries was invented by screenwriter Andrew Davies instead. You may recognize that name from the BBC
P&P
. In fact most of the
W&D
team seems to be straight off the creator rosters for the Austen and it came out just a couple years after; nothing wrong with their trying to recapture the magic in my book. I guess I'll have to give you an update about my feelings for the adaptation once I'm done reading. With nothing to compare it to, tho, I thought it tremendous. Back to Keeley, tho, seriously she outdid herself in this and in fact I can't think of anyone in it in whom I wasn't completely delighted. Many of the actors concerned are always fantastic in other things I've seen them in so I wasn't exactly surprised but most seemed to be doing something slightly different than usual or have a little extra turn that I hadn't seen them do before. This was the case with nearly everyone, from Michael Gambon, Barbara Flynn and Tom Hollander to Francesca Annis, Justine Waddell and Bill Patterson. Another great treat was seeing Anthony Howell in something again. I had only seen him in...
11.
Foyle's War
. Again a must for anyone who likes British movies, esp. war movies or Miss Marple/Poirot... Or simply to get to gaze at Anthony Howell and Michael Kitchen for a couple hours at a time. Honeysuckle Weeks will be one to watch, too: very very good. (That sounds gratuitous but seriously she is splendid.) I must say Michael Kitchen is aging wonderfully. I find him just as entrancing as when I first saw him in
Out of Africa
way back when. Another really cool view of Mr. Kitchen, tho if anything he's not on screen enough, is...
12.
Reckless
. This is a slightly melodramatic, slightly schmarmy (but in a good way) romantic miniseries with Robson Green (who, can I just say: YUM, and who is also great in the
Touching Evil
series as well as the
Wire in the Blood
productions -- thanks to researching Mr. Green, I read about the
WITB
stuff and it got me reading Val McDermid, upon whose books the series is based. She is fantastic!!!!) Back to
Reckless
, in case you think it's Michael Kitchen's character who is in the romance with Robson Green's (which cue
Seinfeld
meaningful look here would be "O.K.") it's really Robson Green's character with that of Francesca Annis. (Oh sure I could have come straight down here from her mention before but that would not have been 13; for that matter of course there are a million other connect-y routes we could have taken today together but this one is pretty fun and I think would stand comparison to most.) I have to admit that before last year I had no idea who Francesca Annis was but holy cow I love her. In
Reckless
she is charming and flawed and endearing and conflicted but wholly intriguing. In fact, I love how all the characters in this miniseries (the follow-up telefilm is not nearly as good in my opinion but worth it if you just want to get another dose of these people and the writing) are so very real. I subsequently checked out all the Paul Abbott (the writer for
Reckless
) stuff that I could and it is almost all like that. Such a great storyteller and all the characters making mistakes and being human all over the place, which I absolutely adore. (Another fantastic Paul Abbott offering is
Alibi
where you'll see Michael Kitchen like never before. He's also the creative mind behind the aforementioned
Touching Evil
.) Anyway I was singing Ms. Annis' praises before I got carried away singing everyone else's so back to her... Being so late in realizing how fantastic she is stings slightly less with my excuse of being Amerrrrrican. My first experience with her was only in my Roman Polanski version of...
13.
MacBeth
. (You knew that we had to get back to Shakespeare eventually didn't you? I mean who are you reading here, after all!?) Now I've read lots of disparagin' stuff everywhere about this film but I really like it and I think it's a great
MacBeth
. Even if I didn't tho, I think I would still see Francesca Annis' Lady MacBeth as something rare. I do appreciate it more and more for some reason tho as I see her getting older and bringing other characters to life in other pieces. I don't know why I find her so fascinating beyond her incredible acting prowess. Maybe that's enough justification in and of itself.
So there. I have to go watch a movie now...
Links to other Thursday Thirteens!
Get the Thursday Thirteen code here!


The purpose of the meme is to get to know everyone who participates a little bit better every Thursday. Visiting fellow Thirteeners is encouraged! If you participate, leave the link to your Thirteen in others comments. It's easy, and fun! Be sure to update your Thirteen with links that are left for you, as well! I will link to everyone who participates and leaves a link to their 13 things. Trackbacks, pings, comment links accepted!

View More Thursday Thirteen Participants